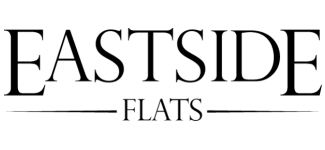 Your Review
Submit a Review

Resident Reviews
|Recommended: YesOverall great property to live — Excellent experience with great amenities and a great staff
|Recommended: YesGreat Experience — I loved living at Eastside Flats. Moved there soon after the opening of the A Building and never regretted the move or found any reason to look elsewhere. Had it not been for a work transfer I would still be a resident .
|Recommended: YesEastside Flats - a wonderful living environment — The Property Management Staff are friendly, professional and courteous. The Maintenance Staff are professional and timely. The building and surrounding grounds are clean. I would definitely and have referred friends to East Side Flats.
|Recommended: YesEastside Flats - A Great Place to live — Eastside Flats is an amazing place to live. King Street is an adorable street to live on with alot of things to do The staff here are amazing and took the time to get to know us personally. We have been here for 6 months and are we are definitely planning on resigning our lease
|Recommended: YesAttractive apartment, great location, great service. — Friendly and helpful office staff, responsive maintenance team, attractive apartment and community areas. Great location in a walkable town, easy access to highways and the train.
|Recommended: YesYou cannot get a better location — I love living at Eastside Flats. The amenities are really good, the apartments are gorgeous, and there's a great variety of floor plans. The only issues we really have are that someone or multiple people above us do not try to manage the amount of noise they make when they walk we joke there are elephants, it's pretty bad. It honestly doesn't even seem like it's an issue with the sound insulation, it's just a very inconsiderate person or persons. Otherwise I never hear my neighbors, everyone is relatively friendly, and it's a great place to live. The very short walk to the Regional Rail is the ultimate plus and is great for a commuter like me.
|Recommended: YesGreat place to live — This is a clean, safe, quiet community. Two thumbs up
|Recommended: YesVery happy with Eastside Flats overall — Very nice place. Two minor complaints... 1 Windows and external doors can be a bit drafty 2 Smoke detectors are too sensitive, go off at the slightest burning of toast
|Recommended: YesGreat Place to Live, Highly Recommend — Convenient location to Malvern borough and all it has to offer. Great place to live, helpful maintenance staff and office management is pleasant and always available to assist. Property is very clean and has wonderful amenities Definitely glad I chose Eastside Flats over other options in the area. Highly recommend
|Recommended: YesFeels like Home — Not only are the Lincoln employees kind and caring so are my neighbors here. I recently lost my dog of 16 years and was, and still am, traumatized. Not only did the ladies in the office contact me to share their condolences but my neighbors reached out to me with flowers and cards. Love these people. I feel totally comfortable here at East Side Flats, not only do I love my apartment but the people who make up this community are pretty awesome. The apartments are very well kept inside and outside. They are convenient to shopping, grocery stores especially Wegmans , turnpike and the train. Feels like Home
|Recommended: YesNice apartments that are well managed and in a very convenient location. — My husband and I moved to Eastside Flats after selling our home of thirty years with the thought that we are now spending enough time at our second home in NYC and traveling that it seemed silly to hang on to the house. Our goal was to be able to lock the door and head off without any fuss. Eastside Flats has lived up to all of our expectations. The apartments are spacious with their own washers and dryers. We have been living here for six weeks and have been very pleased with the responsiveness of the maintenance staff on the few occasions we have needed to contact them. The front office staff are also very accommodating and friendly. Our apartment is surprisingly quiet considering we overlook King Street. The windows insulate very well. There is nicely planted outdoor space with seating and grills for barbecuing. Thus far I give Eastside Flats an A .
|Recommended: YesProfessional, Clean, and always inviting — Reasonable, great location, calm atmosphere as compared to other places. Professional, Clean, and always inviting environment.
|Recommended: YesLove Eastside Flats — I'm coming up on two years here at Eastside Flats and I love it here. The property is well kept, the management is very responsive, and my fellow residents are all very friendly. Malvern is a great little community, the quiet of the Suburbs, but steps away from the train to Philadelphia.
|Recommended: YesExcellent property — Excellent Property, Nice Location and Nice Amenities