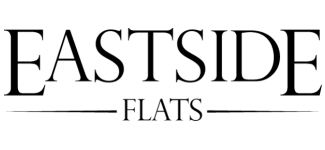 Your Review
Submit a Review

Resident Reviews
Love Eastside Flats
|

Recommended: Yes
Excellent property|Recommended: YesExcellent Property, Nice Location and Nice Amenities
I Love My Eastside Home |Recommended: YesI've lived here 2.5 years and can't imagine living anywhere else. Attractive, modern Kitchens and Bathrooms, huge windows and well-organised living space are just the start. There are numerous amenities including a Great Room with 2 Kitchens and fireplace for residents' gatherings or parties, a theatre, pool table, swimming pool, elegant furnished patios with grills and fire pit, business centre with conference room, well-appointed gym and yoga room. Our management and maintenance teams are friendly, fun and promptly responsive They do an excellent job of organising fun resident gatherings on a regular basis. Located in the centre of Malvern, it's a delightful walk-to-town. Restaurants, boutiques, art galleries, the Flying Pig, the Septa station is 3 blocks away. Target and Wegmans' amazing supermarket and pharmacy are within a 5 minute drive. Garage parking, elegantly understated lobbies, friendly ambiance in all areas, it's a great life here
Easy Place to Call Home |Recommended: YesI've had the joy of living at Eastside Flats for about 18 months now. I knew I would like the apartments given the great amenities, including the gym, business center, and the great room. I didn't know I would love the community Eastside Flats offers regular social gathering and specials with local businesses. It's easy to meet neighbors through these events and in turn, I am part of a real community. And that's just the apartments Location is also amazing. We are an easy walk to the train station, have a small grocery store next door, and Target and Wegmans are mere minutes away Dining at Christopher's or coffee at the Buttery couldn't be simpler. After my time here, I can't imagine anywhere else that could be as convenient and luxurious Eastside Flats really is an easy place to call home
This is home|Recommended: YesEastside Flats is home with access to everything. Wegmens, Target and great shopping are all just a few minutes away so it feels like I live near everything I need. The train station is one block down making it easy to access Philly, NYC and the east coast via Amtrak. Downstairs is Christopher's and the Buttery which are so delicious and convenient its hard to leave home. The building is well maintained and the staff is super easy to work with and quick to respond. I've met some wonderful neighbors who have become dear friends and we use the building's amenities for movie nights, thanksgiving dinners or just siting by the pool. Honestly, I love living here and would recommend it to anyone.
Clean, Peaceful Convenient |Recommended: YesEastside Flats is a great place to live and call home. The staff is always available and attentive to our needs. Maintenance requests are easy to submit and taken care of almost immediately. The building feels welcoming and it's always clean. The Malvern train station is a 7 minute walk upon exiting my apartment. I feel spoiled having Malvern Buttery, Christopher's and Kimberton Whole Foods so close. Two thumbs up and more to Eastside Flats
It's prefect and fulfills all my needs.|Recommended: YesI love location, all the amenities, the property is clean and well maintained. The staff is beyond helpful and always pleasant.
Great for families|Recommended: YesWe love everything about East Side Flats. We live in the largest unit they have and my three children and I are comfortable and happy here. People are surprised how big our apartment is when they visit us The management is top notch. We love the community. They host events every month so we know our neighbors. My kids loved the pool, home theater and the ability to walk places. You turn left and you're at Kimberton Whole Food and the other way, you have The Buttery and down below is Christopher's. The fitness center is great too and East Side is dog friendly, which is very important to us. We thought we would only be here short term, but life is great and so easy for us here. We're staying.
Julie R.|Recommended: YesEastside Flats has been the perfect place for us in the quiet small town of Malvern where we spend our workweek before returning to our longtime home in NYC on the weekends. We love being able to walk all over the Borough with our dogs, easy access to Kimberton Whole Foods and other local shops, as well as the train station just three blocks away. Our apartment is flooded with light from ten windows and we love being upstairs from the Malvern Buttery with its wonderful coffee, baked goods, space and people. The gym and pool in summer are essential for us. And the management team is terrific, both professional and friendly, always helpful. We are very happy here.
A great place to enjoy life|Recommended: YesThe secret is out.The real Malvern Malvern Borough is the place to live and Eastside Flat is a perfect place to enjoy small town living near big city attractions. We have been here for a little over a year and we love it. The staff is first class . They do a lot for the residents by hosting monthly events to show their appreciation. Throw away your snow shovel and come to the real Malvern to live at Eastside Flats.
EastSide Flats is like a 5 Star Hotel|Recommended: YesWe moved into the Flats early December 2015 and have never looked back...we wanted to simplify our life and Eastside Flats has everything we could want within easy reach. I am within 15 minutes to my work in Edgemont and we are enjoying the no worry' living. We love the front office staff and the maintenance team, they are the best. We hope to remain part of this family for many more years. Happy New Year
Home|Recommended: YesI am 78 yrs old and the Flats is my 6th home. I made a good choice after looking for 6 months. The building has met all my needs, the apartment fits like an old shoe. The community is perfect for me, my friends and family. Looking out long term includes many more years at the Flats. The staff are the best,keep up the good work.
Holly H.|Recommended: YesI love living at Eastside Flats. Love my apartment -- high ceilings and big windows. Love the location -- I can walk everywhere -- shops, cute restaurants, library, post office, train station to Philly, hairdresser, shoe repair shop. Love sitting in the pretty fountain courtyard. Love the indoor parking. Love the friendly,attentive management staff. Love the maintenance staff -- cheerful and so helpful. And great neighbors So glad Eastside Flats was here when it was time for me to downsize from a house.
A Great Experience - the process the place and the PEOPLE at Eastside Flats|Recommended: YesEastside Flats is a great place to live - its private with all the benefits of Main Line Living - the management team is truly outstanding - like having great neighbors. The location for me is perfect, close to 202 - easy commute to the airport, walking distance to good restaurants.
It's great living here. |Recommended: YesPeople do ask what I think of Eastside and I say the same thing I love it here.
The views and opinions expressed herein are solely those of the original authors and other contributors. These views do not reflect the views of Eastside Flats, its owners, managers, agents, employees or content providers. No representation or warranty, express or implied, is made or given by Eastside Flats, its owners, managers, agents, employees or content providers regarding safety, accuracy, completeness or suitability of the information or material expressed herein for any particular purpose